Today my aunt asked me to haul out my late uncle's huge collection of LPs, and she said I could keep whatever I wanted from it. I chose a sizable amount of them to keep (about 30-40) and among them I found such gems as these: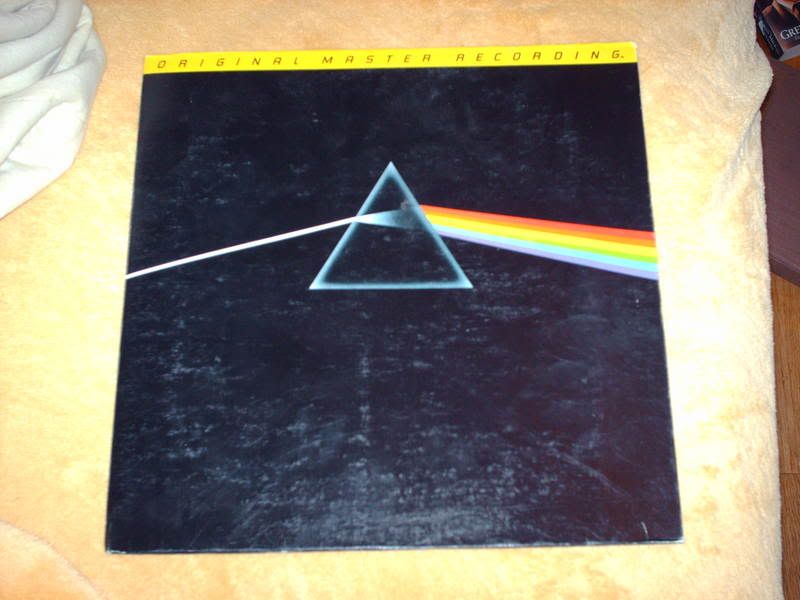 This is an "original master recording" of Pink Floyd's
Dark Side of the Moon.
This is one of my favorite albums ever, and I about shit myself when I found not only this, but
another
copy of the same album (although it's not an "original master recording." I'm still not sure if that means it's a first edition printing or if that's the name of the company that printed it because it has a "TM" next to it. Someone fill me in.)
I also found a copy of
The Wall
and Led Zeppelin II and IV, as well as just about every Styx and Journey album ever released.
I wish I had a record player.